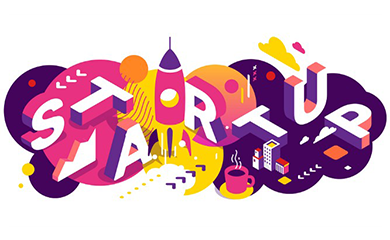 Date: 29 Sep, 2021
Every country needs profit-making companies for their growth in the international market. If human welfare is the soul, then business is the flesh and bone for the overall growth of any country.
In India, we've seen various big companies since independence which took our GDP to new heights. However, the present scenario has changed; a handful of big players cannot fulfill the needs of such a big democracy like India in terms of employment, market cap, GDP Growth and International competition. NASSCOM reported that it is home to almost 3100 startups per year, just behind the US, UK, and Israel.
It is expected that nearly 2.5 lakh jobs will be created by Indian tech startups in the next five years if the growth pace continues in the same direction. Moreover, India is said to benefit from a demographic dividend. Compared to China, where 94 million workers fall into the 20–24 age bracket, India has 112 million workers in the same age bracket. With this demographic dividend, the startup culture in the country is sure to flourish. Thus, the economy will definitely benefit.
Fortunately, startups have proven their worth, some of them exceeding expectations and performing really well. Taking into consideration the demographic conditions and the youth present in India, any startup with the right plan of action and business model can succeed in reaching its goals and look for exponential growth quite easily.
In any economy, startups provide added competitiveness and dynamics, as they are the latest developments in the market. Therefore, the economy stays healthy, vibrant, and diligent, while individual companies struggle to sit back and take it easy. In today's world, startup entrepreneurship is vital because it results in innovation, new jobs, and competitive dynamics.
An oft-mentioned aspect of startup companies is that they first test different possible business models in order to find the right fit for the market. This disruptive attitude is not possible with large corporations with many stakeholders to answer to. As corporations grow they come under the ambit of governance and shareholders want to have a say in the decisions the company makes.
As a startup, you are free from that encumbrance and that's what makes startups so disruptive and agile. Startups work in an environment of changing technology and try to maximize profits by innovation. This induces backward and forward linkages which stimulate the process of economic development in the country. Thus, it is apparent that startups help cultivate the entrepreneurship ecosystem as well as contribute to the development of prosperous societies.
For a better startup:
(a) Start small, grow big — There is always risk involved in business so one should try to minimize risks by trying out different ideas and capitalize on small successes by eliminating failures step by step.
The Government should facilitate the easy availability of loans nationwide. Tax-friendly norms can help startups withstand the pressure that sometimes adds to their costs.
(b) Build a strong team — For better results in anything, it requires individual as well as team efforts to its fullest to give positive output. For a startup to work, every department is important and mainly their management team, which is known to be the brain of the company.
(c) Formulate a well thought out business model — Incompetent or weak business model could prove to be a direct failure for new ventures. It is important to take into account things like customer acquisition and the right estimation of investments and returns.
(d) Building a strong marketing strategy — Marketing should not be just about you telling people about your product but to let the product do the talking. It should involve customer experience and product development too. Embrace new ways of marketing also.
(e) Try new things — Learning and trying new things is the law of nature. Keeping yourself updated with new techniques, new rising demands, and requirements will help you a lot in flourishing your business.