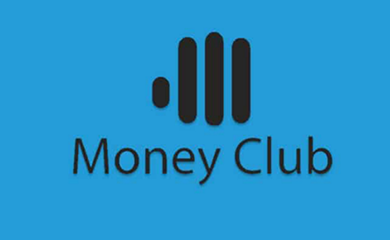 Date: 30 Dec, 2021
A chit fund is a financial instrument that combines investment and borrowing. For more than a century, it has been a crucial component of India's financial system. Money Club is an innovative peer-to-peer digitized chit fund mobile application. It differs from traditional chit fund companies in terms of its gamification, higher frequency of pooling, micro-pooling, and easy onboarding through its mobile experience. Additionally, the company relies on its risk underwriting algorithms to keep subscribers' defaults in check.
About the company:
The Company was started by Manuraj Jain and Surajit Ray. Manuraj comes from a consulting background having been part of Intellecap, a management consulting firm, where he led technology management initiatives to increase the access to financial services in rural areas. On the other hand, Surajit has close to 2 decades of experience in solution architecture, predictive data analytics and cloud deployment. The platform has acquired over 200,000 users and has grown 500% in the last 12 months. The users have pooled around INR 40 crores by forming 17,000 money clubs on the platform till date. It has a team of 25 people.
How it works:
· The User first downloads the app available on Google Play Store.
· User fills in the requisite information and then receives a call from Money Club within 24 hours.
· When the user first joins, he is placed in the Pilot zone.
· In every round one member can pick the pooled amount by bidding highest interest than other members and depending on the number of members in the club equivalent rounds will be held.
· The user upgrades to larger clubs depending on the frequency and behavioral aspects of his transacting history.
Industry Landscape:
· Chit funds are one of the oldest forms of banking in India. They offer saving as well as borrowing mechanism to those who are excluded from India's formal financial system.
· Chit funds essentially pool funds from a set of customers, who also then go on to borrow from the fund. These funds are different from collective investment schemes, where money is pooled and invested outside. Here, the pooled money is only used to provide lumpsum payments to those who are part of the chit fund.
· The unorganized market is estimated to be 3–4x larger than the organized market which is at
INR 60,000 crores. The market has grown 10–15% in the last few years and is expected to continue to see high growth going forward as well.
Rationale for investment:
· Experienced founding team — Manuraj comes with a strong consulting background wherein he has led technology management initiatives to increase the access of financial services in the rural areas. On the other hand, Surajit has close to 2 decades of experience in solution architecture, predictive data analytics and cloud deployment.
· Market opportunity — This is a highly unorganized market which is ripe for technological disruption. Money Club assumes the role of the foreman in traditional chit funds, by using technology and making its services more transparent and reliable compared to traditional chit companies.
Conclusion:
By offering an online chit fund experience, Money Club helps all those who need financial assistance and encourages a saving culture by eliminating some of the key risks associated with traditional chip funds. By leveraging technology and leading disruption in the sector, Money Club stands out as a strong market leader. By taking advantage of this distinct approach, the Company intends to expand quickly.
The above report has been prepared by Rockstud Capital LLP ("Investment Manager") for informational purposes only and is subject to change without notice. The delivery of the report does not imply that the information contained herein is correct as of any time subsequent to the date specified in the contents of the Information. The financials in the above report are intentionally not mentioned due to confidentiality reasons.
To know more about Rockstud Capital, visit www.rockstudcap.com