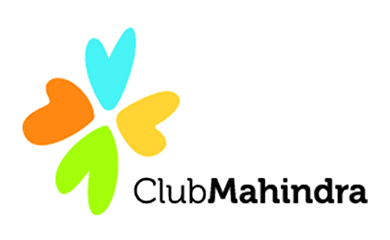 Date: 25 Jan, 2022
Mahindra Holidays & Resorts Ltd — Bet on revival of economy and surge in travel post pandemic led by need for leisure gateways.
Mahindra Holidays & Resorts Ltd (MHRIL) is our bet on revival of economy and we also see that post pandemic there lies a trend of most leisure gateways been planned by group of friends & families. Such trend is only expected to pickup with unlock of on improving operational fundamentals of the bank led by green shoots of growth in the economy and having relatively better book versus its peers in that size. This was picked by our fund Rockstud Capital Investment Fund Series I around Rs. 150–170s and we are currently a +30% returns on it over a 9 months' time.
Company Brief — Mahindra Holidays & Resorts India Ltd (MHRIL) was incorporated in 1996 and it's a part of Mahindra group catering to hospitality industry. Over 25 years, its Vacation Ownership (VO) business operates under "Club Mahindra" brand with 61 resorts in India & has membership base of over 2.6L. During FY15, they acquired Finnish VO business player "Holiday Club Resorts" (HCR) which is one of the major VO companies in Europe. HCR owns total 78 resorts — 25 in Finland, 2 in Sweden & 6 in Spain. With this acquisition, MHRIL has become the strong vacation ownership company outside US with resorts across Thailand, Malaysia, Dubai, Finland, Sweden and Spain. Further, its members can choose to access a range of resorts globally through its RCI affiliation.
MHRIL has 3 products in offing i.e. Club Mahindra 25, GoZest and Bliss. Club Mahindra 25 is their flagship product with 25 years validity and mainly targets 28 years+, married with 1–2 children, GoZest targets Millenials (3 years product) and Bliss targets 50+ age (10 years product). From customer's perspective, MHRIL sells 4 major types of memberships divided into colours i.e
. Purple, Red, White and Blue.
Typically, its flagship membership costs ~Rs. 5–6L(Red+studio), GoZest costs ~Rs. 1L and Bliss costs ~Rs. 3L. Co also offers EMI option with interest charged ~12–14%. From Company perspective, co. earns through (1) Vacation Ownership Income i.e. admission fee, entitlement fee, income from upgrades; (2) Resort Income i.e. room, f&b, holiday activities, spa & wellness (3) Annual Subscription Fee and (4) Interest on instalments.
Why we bought — Apart from financial parameters that we run across on quant below are some of the highlights which caught our attention for our investment.
· Firstly, MHRIL plans to focus on increasing resort income share– Rising % of resort income share to total revenue is a testament of customers satisfaction at properties facilities i.e. Food & Beverages and activities like Spa and Wellness and others along with higher occupancy. This segment contributes to highest margins vs other two major revenue streams i.e. VO income and ASF income. The constant additions of rooms and investment in members' engagement has resulted in higher satisfaction. The share of resort income is expected to be ~ 28–30% over next3–4 years indicating further margin expansions in future.
· Secondly, focus on growing average realization per member — Over the years, average cost of membership has escalated by 4.4x/8.2% FY2000–2019 CAGR. Co. continues to increase the cost of membership on average by 6–8% and by offering up-gradation of products. As consumer discretionary spending increases, members availing to upgrade rooms or membership type enrolment after couple of years also looks to increase. As per All India Resort Development Association (AIRDA) there are more than 16 mn households owing vacations at 5,316 resorts, in over 120 countries. The penetration of vacation ownership is very low in India vs International standards i.e. ~ 4.5L households own timeshare. As per industry experts, this size is expected to grow atleast 5x over 5–6 years showing enormous potential for players like MHRIL.
· Thirdly, focus on adding inventories to boost membership growth — Broadly, MHRIL are focused on acquisition of resort properties. Their in-house team constantly scouts for Greenfield opportunities. Some of them are, they have land available in Ganpatipule area and has ~Rs. 150–200 crs planned for new resort, and another Rs. 150 crs of Brownfield expansion is underway in Shimla, Kandaghat at existing resort. They further look to add 60 rooms in Puducherry and another one in Theog (Shimla) as they have land parcel available and pending permissions are being sorted out which will be ~Rs. 60 crs project. In totality, management looks to add ~1500 rooms over next 3–4 years with an expenditure of ~Rs. 1200 crs (all through internal accruals). Adding more inventories acts as a boost for company to grow its membership base.