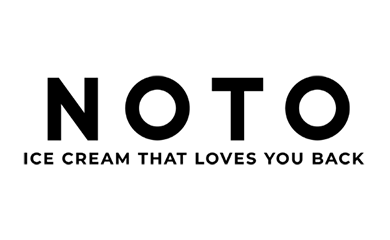 Date: 11 Jan, 2022
Several fascinating studies indicate that permanently reducing your daily caloric intake can have a profound effect on your life. Despite this, a dessert is rarely a place where many people compromise, especially in a country with a rich culinary tradition like India. This led to the creation of NOTO, a low-calorie healthy ice cream brand. The brand name is based on the name of a city in Italy. It also constitutes saying "No to" calories. The Company that manufactures and markets this dessert is Kavv Foods Pvt Ltd. It sells healthy, low-calorie, protein-rich ice creams in tubs and in popsicles form.
About the company:
Kavv Foods Pvt Ltd was started by husband-wife duo Varun Sheth and Ashni Shah in 2017. Varun graduated from The Natural Gourmet Institute, New York while Ashni pursued a creative entrepreneurship course at ISDI Parsons in Mumbai post completing her graduation from Milan. Between 2017 and 2019, they were in the business of making pizzas under the brand name '1Tablespoon'. Since 2019, the Company got into manufacturing of healthy desserts under the brand name 'NOTO' focused on addressing key gaps in guilt-free indulgence. NOTO has a team of 15 people.
Product:
· NOTO's Ice creams come in 10 different flavors, while Popsicles are available in 6 variants.
· Since ice cream is a frozen product, shelf life can extend up to 12 months while for Popsicles it can be up to 6 months.
· In the case of Ice creams which were launched in 2019, it would typically have ingredients as follows: Sodium 77 mg (vs. 80 mg in a regular ice cream), Protein 5.3 gm (vs. 3.5 gm), Calories 85 kcal (vs. 207 kcal), Fat 2.6 gm (vs. 1 gm), Sugar 2.7 gm (vs. 21gm) and Carbs 8.3 gm (vs. 24 gm).
· In the case of Popsicles which were launched in 2020, on the outside, it has 35 kcal calories, zero sugar, made from real fruit, vegan and vitamin C fortified and, on the inside, it has 40% fresh fruit (unsweetened), stevia, erythritol, apple juice concentrate, vitamin C and prebiotic fibre.
Industry Landscape:
· Ice cream as a category represents one of the fastest growing food segments in India.
· Population growth, rising disposable incomes, urbanisation, changing consumer preferences, growing deep freezer penetration are some of the factors that are contributing to the growth of this segment.
· The ice cream market in India is expected to increase from ~INR 20,000 Cr in 2020 to ~INR 44,200 Cr by 2026 growing at a CAGR of 14%. In comparison, the global ice cream market is expected to grow at a CAGR of 4%.
Rationale for Investment:
· Founders' pedigree — Varun comes with a strong experience in the F&B space. He graduated from The Natural Gourmet Institute NY and started a gourmet catering company which then blossomed into 1Tablespoon that pioneered the concept of pizza-by-the-slice. Similarly, Ashni pursued a creative entrepreneurship course at ISDI Parsons in Mumbai.
· Market opportunity — Given consumers preference to shift to healthier desserts but at the same time unwillingness to compromise on taste and texture, we feel NOTO with its product offerings is well placed to cater to this rising demand.
· Brand recall — NOTO has a strong brand recollect among the target audience and most of its branding & marketing is through the word of mouth.
Conclusion:
Post Covid, there has been an acceleration in consumers' preference towards healthier desserts. At the same time, they are unwilling to compromise on taste and texture. NOTO with its calibrated and wide product offerings is well placed to cater to this trend and rising demand. It a brand that the aims to revolutionize the way people consume desserts without compromising significantly on taste.
The above report has been prepared by Rockstud Capital LLP ("Investment Manager") for informational purposes only and is subject to change without notice. The delivery of the report does not imply that the information contained herein is correct as of any time subsequent to the date specified in the contents of the Information. The financials in the above report are intentionally not mentioned due to confidentiality reasons.
To know more about Rockstud Capital, visit https://rockstudcap.com/