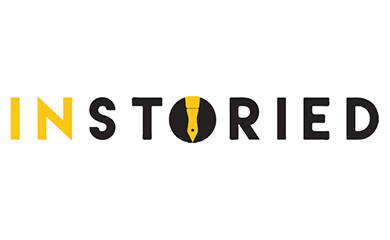 Date: 18 Nov, 2021
The unmatched power of content and content marketing is something that the world has witnessed in this decade. A strong piece of content has the power to make a target audience stop, think and take the desired action and it also helps to create real bond with the customer. But there is a lack of engaging content that can truly influence decision making. Instoried is addressing this key problem and has built an Artificial Intelligence (AI) based tool that helps brands strategize, execute and deliver content using predictive analysis to increase customer engagement.
About the company:
Instoried was started by Sharmin Ali in 2018 and later Sutanshu Raj joined as Co-Founder and CTO in 2019. Both Sharman and Sutanshu are highly experienced and bring their valuable skills to the table. Sharmin has had a background in content with her previous startup in the media space. She has also written two books, and has been strongly connected with content creation and Sutanshu with his technology skillsets has helped make this dream come true.
Product:
· Instoried uses novel, in-house built deep learning algorithms to predict emotional engagement of written content. It analyses the emotions the content is going to trigger among the readers and provide smart recommendations in real-time.
· It comes in the form of a web application that can easily synchronize with any content management system (CMS) that an enterprise uses for its marketing.
· Once the tool reads the content, it provides various emotional intelligence metrics such as scores and percentages on how positive, negative or neutral the content is.
· The tool points out the score of negativity and neutrality of the words and the scores of emotions such as joy or sadness the words will evoke.
· As the user gets a fair idea of the emotional quotient of the content through the metrics, the tool digs deeper and highlights five emotions (based on the principles of neuromarketing) — joy, anger, surprise, sadness, fear and offers smart recommendations to increase or decrease a particular emotion in the content.
· Businesses globally spend millions of dollars on just outsourcing their content, however, not knowing if their content is good enough to strike an emotional rapport with their audiences. Instoried aims at helping enterprises globally to improve their sales by creating emotionally engaging content.
Industry landscape:
India has over 40 million SMEs with total marketing spend of +$10 Bn, out of which written content-based marketing spends are at around $3 Bn.
Instoried predominantly focuses on SMEs in India (along with a few large clients) to help them improve their sales by creating effective content to connect better with their audiences.
Recent Fundings

Instoried recently raised Series A round of $8 million from Pritt Investment Partners and 9Unicorns with participation from Mumbai Angels, Venture Catalysts Angel Fund, SOSV, and a few HNIs. The funds will be used to further strengthen the tech stack, enter newer geographies and expand the team and operations.
Instoried had previously raised $1.5 million from investors including SOSV, Artesian Investments, Mumbai Angels, 9Unicorns, Venture Catalysts, and Rockstud Capital.
Rationale for investment:
· Strong founders' pedigree — Sharmin and Sutanshu, bring complementary skills to the table. Sharmin comes with a strong enterprise sales & marketing experience and also understands the SaaS product application very well. Sutanshu, on the other hand, has a strong technology background and has played a key role in fine-tuning the product features to make it an extremely useful tool for brands and marketers.
· Unique offering — Most of the tools available in the market today focus on tracking content effectiveness only after it has been published across various channels. Instoried specifically focuses on helping brands use their tools to make their content effective at the content generation stage itself.
Conclusion:
With the world today realising the potential of content, it is clearly evident that the demand for engaging content will be on a rise. With an excellent AI tool that is constantly learning and upgrading, the future of Instoried looks promising. It's a content revolution that we are witnessing and Instoried is sure to be at its forefront.
The above report has been prepared by Rockstud Capital LLP ("Investment Manager") for informational purposes only and is subject to change without notice. The delivery of the report does not imply that the information contained herein is correct as of any time subsequent to the date specified in the contents of the Information. The financials in the above report are intentionally not mentioned due to confidentiality reasons.
To know more about Rockstud Capital, visit www.rockstudcap.com