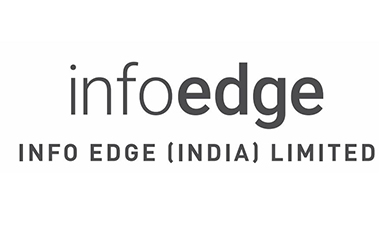 Date: 01 Oct, 2020
Info Edge Ltd investment was our bet on human cycle. Post-education, first thing one needs is job (Naukri), then they get married at one point in time (Jeevansathi) and once settled they look for a home (99Acres). Of course, eating out and being safe is ongoing (Zomato, Policy Bazaar). This was picked under our Rockstud Capital Investment Fund Series I around Rs. 1500–1600s and gave us 2x multibagger in 1.5 years' time.
Company Brief — Info Edge Ltd is the largest listed Internet Technology player with its core business revolving around online recruitment (Naukri), real estate (99 Acres) and others (Jeevansathi & Shiksha). Info Edge enjoys leadership position in online recruitment and real estate portal space with >70% and >40% market share as per their disclosures. Apart from its core business, what's fascinating about the company is its active investments in some of the valuable unlisted/startups at their early stages i.e. Zomato, Policy bazaar, etc.
Some highlights of the company
· For Naukri: it has 59,500 unique clients, 69 mn resumes, 13,000 resumes added daily and 540,000 job listings as on date.
· For 99Acres: it has 941,850 total listings (including 421,384 owner listings), 170,000 plus projects (includes under construction and ready-to-move), 21600 brokers and 5000+ builders on their platform across India.
Why we bought — Apart from several financial parameters that we ran across on quant below are some of the highlights which caught our attention in the stock selection.
· First, management pedigree in our opinion is solid. Both co-promoters Mr Sanjeev Bikchandani and Hitesh Oberoi come from solid alma meter i.e IIMs. Their clear vision to initially venture into this unchartered online recruitment space during the dotcom bubble and since then successfully building this vast amount of data has proven gold mine for them. On investments front, they have been extremely prudent and agile. Prudent because usually they tend to buy significant stakes in those startup companies and post that they not only back the teams but also get involved as and when in terms of guidance and agile because in many instances when they felt either management has lost focus or business scalability has some discrepancies, they were quick to write off them from books (Rs. 123 crs in FY20)
· Secondly, their strong core business i.e. Naukri has been on self-sustaining growth mode since more than a decade along with +40% PBT margins successively in that period. Management has very pragmatically used the cash generated from its flagship business to fund/fuel their other upcoming business verticals i.e. 99Acres and Jeevansaathi apart from channeling funds for strategic investments over its life of operations. In FY20, its 99acres have become PBT positive after series of burn all these years. We like that their businesses continue to dominate significantly based on market share in this digital domain space of classifieds despite several other strong players in those categories are fighting head-on. Lastly, their lies almost direct co-relation between recruitment and GDP growth as per past precedence i.e. 1% GDP growth leads to 7–8% growth in recruitment segment.
· Third, their attractive bouquet of strategic investments was what caught our eyes. They have uncanny ability to tap unique startup opportunities and until now have built some very interesting portfolio around it such that 2 of their investments are part of unicorn club i.e. Zomato and Policy Bazaar.
These two key investments together itself gives Infoedge ~Rs. 7300 crs on liquidation just in case additionally on top of ~Rs. 782 crs of cash & equivalents. This provides significant margin of liquidity for company which runs like a startup company itself and takes aggressive yet calculated risks and decisions. Further, having liquidity support like this gives great comfort to spur growth of its investee companies or supporting brands internally to maintain market dominance without needing to take external financial support.
· Such dynamics had bode well for us and given a lot of talk about digitization and rise of startups presence in India's investment fraternity, it was evident for Info Edge to have maximum benefit out of this. We had our successful exit from this investment in the range of Rs. 3200–3400 recently.