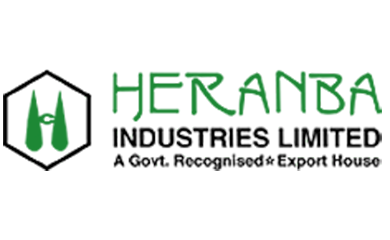 Date: 14 Mar, 2022
Bet on an agri theme with this unique agrochemical company having ~19.5% domestic market share in synthetic pyrethroids market.
Heranba Industries Ltd (HIL) is our bet on this unique agrochemical player having 19.5% domestic market share in synthetic pyrethroids market. Growth opportunities from these types of insecticides are superior than traditional, cost effective and the pace of adoption globally is on a higher side. This was picked by our fund Rockstud Capital Investment Fund Series I around Rs. 750–800s and we are holding it over a +4 months' time.
Company Brief — Heranba Industries Ltd (Heranba) is our bet on this unique agrochemical player with focus on crop protection and chemical manufacturer, exporter and marketing company based out of Vapi, Gujarat. It is one of the leading domestic producers of synthetic pyrethroids (19.5% domestic market share in 2019) catering ~70% of overall pyrethroids universe. The company's pesticides range includes insecticides, herbicides, fungicides and public health products for pest control with 290+ products, 361+ product registrations in 40+ countries. It has 3 manufacturing facilities in and around Vapi with a capacity of 14,024 MTPA with ~21% contributing as B2C business and 79% as B2B business.
Pyrethroids (type of insecticide) are synthetic chemical compounds that are procured from chrysanthemum cinerariaefolium flowers. Pyrethroids are cost-effective alternatives & less toxic compound as compared to conventionally used insecticides. They are also replacing traditionally used or ganophosphates (majorly used as insecticides). Any change happening in the agrochemical value chain, pyrethroid can stand out to be a big beneficiary.
Why we bought — Apart from financial parameters that we run across on quant below are some of the highlights which caught our attention for our investment.
· Firstly, China's pollution crackdown to benefit Indian players — India on global map has emerged as one of the largest pyrethroid manufacturer since recent years. As per the chain, more than half of pyrethroids till now use to get imported from China after importing intermediates from India which went in manufacturing pyrethroid. In recent years, China has adopted a "Blue Sky" programme in order to realise green GDP and in turn closing down several chemical plants due to its foul emissions. This has turn out to be a huge opportunity for India and Indian manufacturers of pyrethroid as higher volumes are expected to get exported out of India. Currently, India is the world's 4th largest producer of agrochemicals after United States, Japan and China and has emerged as the 13th largest exporter of pesticides globally. HIL currently exports ~28% of exports to China with ~20–24 clients. They see this structural change in China as an opportunity to spur their business wallet in years to come and see strong growth ahead from this region.
· Secondly, off-patented molecules to boost opportunity prospects — As per the industry reports, there are 22 pesticide active ingredients which are about to go off patent in coming decade. Demand for some of the products that are going off patent in global market is expected to increase dramatically led by China shut down and plus one strategy. Market size of such products is expected to be ~$4.2B by 2026. This is expected to provide huge export opportunities for Indian companies to develop generic molecules. HIL sees huge potential to tap that space and have already under taken works of developing newer products with R&D spends and increase export contribution.
· Thirdly, capex to support next leg of growth — HIL's total capacity is expected to expand 1.65x i.e. ~26,000 mtpa from current levels of ~14,024 mtpa by end of FY24 post capex spend of Rs.~250 Crs (majorly through internal accruals). Furthermore, they are in process of developing (2) products of Fungicides, (2) products of Herbicides and (1) product of Insecticides, for which research and development tests have been initiated, for exclusive sale to the European markets after registration with the regulatory authority in EU. HIL expects to add 4–5 new molecules every year on an ongoing basis. Management has guided that the newer molecules shall have better margin profile and further guide ~18–20% revenue guidance on back of new molecules and registration in newer geographies with improved/maintaining margins.