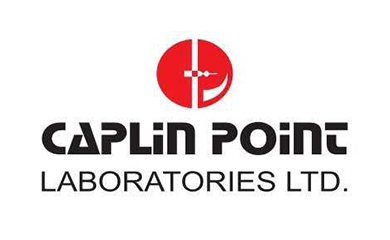 Date: 07 Mar, 2022
Caplin Point Ltd — Bet on a unique pharma player who created its standing in unchartered territory unlike other players and grew strength to strength.
Caplin Point Ltd (Caplin) is our bet on a pharma player who unlike other traditional pharma companies chose a set of regions for creating its business dominance. This region i.e. LatAm + Africa have been having their own share of challenges more on geographical and stability wise apart from regulatory but less on political front which helped Caplin outgrow those challenges. This was picked by our fund Rockstud Capital Investment Fund Series I around Rs. 500–510s and we are currently a +65% returns on it over a +9 months' time.
Company Brief — Caplin Point Ltd (CPL) was founded by Mr. CC Paarthipan with a strategy to focus on Emerging Markets like Latin America (Central & South America), Francophone and Southern Africa as they were not only untapped markets but also difficult to crack in at that point in time giving company a first mover advantage. Over the years, the company has established a strong and deeper presence in semi-regulated markets of Central America (CA) such as Guatemala, El Salvador, Nicaragua, Ecuador and Honduras among others. With respect to Segments, Caplin has two segments — Generics and the Branded Generics, which constitute around 75% and 25% of the overall turnover of the company. Over the years, the company has gained a leading position and is either amongst top-3 / top-5 in these respective markets and gradually is looking to tap the other key markets of Brazil and Mexico etc. in the LatAm region. Co's business model is unique where in 65% of manufacturing is done in-house, whereas 35% is outsourced from China and India. The reason to outsource from China and deliver those goods to its targeted geography is the trade agreement between China and some of those countries.
Why we bought — Apart from financial parameters that we run across on quant below are some of the highlights which caught our attention for our investment.
· Firstly, visibility of continued growth in existing (core) markets to support cashflow — Caplin's core markets contribute ~80–85% of total sales and claims top 3 spot amongst players in those regions led by product launches, well spread distribution network and expanding neighboring geographies. After achieving strong success and creating its base over plain vanilla products like oral solids, capsules, powders, etc they are now going up value chain and focus on complex products like soft gels, Injectibles and ophthalmic etc. These are low in competition, better growth opportunities and hence accretive margins. Further, after strengthening smaller LatAm markets, now Caplin will focus on core LatAm markets like Brazil, Mexico, Columbia and Chile through distributors and tender based contracts. Leveraging on these markets will be easy as their demographics are similar to its other core regions plus they have deep understandings of business dynamics in that region unlike any other players.
· Going ahead, Caplin looks to increase its presence in Mexico markets by the end of FY22. Strong product portfolio, new launches, expand the reach of B2B portal services and foray in the new markets in LatAm would be key growth drivers and the management looks to double topline from LatAm over the next 5 years.
· Secondly, Entry in US market with Injectibles via major PE Investments — Caplin is one of those rare smaller pharma players who have entered US market directly through Injectibles segment via its subsidiary Caplin Steriles Ltd with its manufacturing facility at Tamil Nadu. It attracted investments into its US subsidiary i.e. Caplin Steriles to the tune of Rs. 218 crs from Eight Road Ventures and F-prime Capital Partners (indicating a valuation of ~Rs. 817 crs of Caplin Steriles). Eight road ventures is an investment arm of Fidelity International ltd and it has vast experience and sizable investments in healthcare sector (~50%). Going ahead, the company expects revenues for the US business to be $100M (~Rs 750 crs), over the next five years. Company targets being backward integrated with own APIs for 70% of all filings in US by 2024, a critical differentiator for generic Injectables. Further by FY23, Caplin looks to have its own front end established in the US markets. With respect to the products launched, company has market share in the range of 7–12% and aspires for a double digit 10–15% markets share. A strong product pipeline, aspirations for market share gains, plans to establish own front in the US are the key factors that would drive growth for the company in the US markets.
· Thirdly, capex to support next leg of growth — Caplin has earmarked its capex plan to support growth in existing as well as new markets. Co's lined up spend of ~ Rs. 275–300 crs over next 24–30 months through internal accruals as follows– (a) Oncology facility for oral solid dosages and injectables (b) API plant (includes US injectable API, OSD (oral solid dosages) API and Oncology API). Targeting complete backward integration from KSM to Intermediates and API by 2024 meeting ~ 70% API requirements © General category OSD/hormones/Penems plants for regulated & ROW markets. Capacity post expansion: Liquid Vials: 105 million units; PreFilled Syringes: 18 million units; Pre-Mixed Bags: 11 million units; Lyophilised Vials: 15 million units.