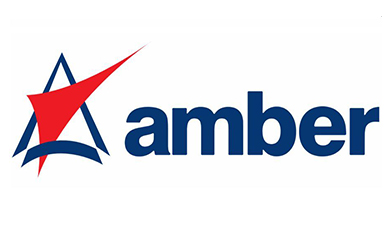 Date: 15 Oct, 2020
Amber Enterprises Ltd investment was our bet on dual opportunities i.e. secular change in trend of AC consumption and import substitution of its key components. This was picked by our Rockstud Capital Investment Fund Series I around Rs. 900–1,000 and we are currently riding by ~2x in 1.5 years' time.
Company Brief — Amber Enterprises is largest contract manufacturer of Room Air Conditioners (RAC) in India with ~55% market share and also manufactures other components of white goods. They started its manufacturing journey preliminary with making only one component of AC i.e. Sheet metal which accounts to 10% of AC manufacturing and subsequently added Heat Exchangers i.e. 30% of AC manufacturing cost.
With 12 manufacturing facilities across 6 locations in India, they are strategically located to provide its diversified product portfolio which includes RAC, RAC components, Non-AC components, air conditioning solutions for railways, metro rail, defense, bus & commercial segment.
It caters to 9 out of 10 AC brands in India to both Domestic and MNC brands. Below is the timeline of their client acquisition.
Source: Edelweiss Report
As of FY19, LG, Panasonic and Voltas contributed ~ 17% each to total sales whereas it had a manufacturing capacity of ~ 3.5mn units/year with ~60% capacity utilization on blended basis.
% of cost for AC manufacture Source: Edelweiss Report
While studying the company for our investment, Government of India hiked import duty on September 2018 towards various white goods to incentivize domestic production. This move was to increase localization and enhance domestic business opportunities for outsourced RAC industry in future.
Why we bought — Apart from several financial parameters that we ran across on quant below are some of the highlights which caught our attention for our investment.
· First, tailwind seen in industry for years to come. Looking at Frost & Suvvilan Analytics report on AC demand (India vs Global) where globally AC demand was expected to grow by 1.3x over FY18–23E from 102 mn to 136 mn, India's growth was expected to chart higher at 1.5x over FY18–23E from 5.5 mn to 8.6 mn. One of the main catalysts are increasing urbanization, innovative yet affordable products with easy financing and rising disposable incomes. India's urbanization rate is similar to China of 2000. AC's penetration in China and volumes saw a surge during 2000s to 2011s as urbanization increased from 36% to 51%, simultaneously AC volumes staggered from 10 mn to 38 mn (~13% CAGR) which led to increase in AC penetration in China by more than 50%. Presently, though our AC volumes doubled from 3.5mn to 7 mn over 2013–2019, we are still at ~4% penetration in India way below others like Thailand (30%), China (100%), Japan (91%) and Global Average (30%).
· Second, Backward integration is another factor that has strengthen Amber's position in market. Beginning its journey with manufacturing mere Sheet metal in 2003, it scaled up the value chain over the years both organically and inorganically. In last decade, to fill in their manufacturing gap they acquired 3 component manufacturers i.e. PICL in FY13 (manufacturer of induction motors), Ever Electronics and IL Jin in FY18 (manufacturer of PCBs for ACs and other white goods). This makes them one stop solution provider with strong design and manufacturing capabilities. As their plants are located at diversified locations that too near to customer's base, it further adds economies of scale, mitigates business risk and opens gates for cross selling opportunities.
· Thirdly, expanding its target market with acquisition of Sidwal Refrigeration Industries Ltd. With this acquisition, Amber has expanded its product offering to heating ventilation air conditioning (HVAC) solution and expanded its customer reach towards Indian Railways, Metros, Bus air-conditioning, defence, telecom and commercial refrigeration. As per the management, this brings synergies as (a) direct entry to a product segment which has high entry barrier of more than 5 years (b) reduce seasonal dependency on room air conditioning business © better bargaining power for outsourcing raw materials as its same for both and lastly (d) margin accretive as Sidwals Ebidta margin are 18% vs Amber's ~8%. With this acquisition, revenue contribution of components and other business has increased from 26% (FY17) to 38% (FY20). Going forward, as per management this can go upto 50% over next 5 years led by sustained demand for consumer appliances in tier 2 & 3 cities and hence gave good runway for growth.
· Fourth, as per the industry trend, given the % of outsourcing of AC manufacturing grows from 16% (FY12) to 34% (FY17) and 56% (FY22E) so that branded AC makers can focus towards marketing, branding and innovating products, we saw Amber would not only be able to grab the market but also increase their wallet per customer due to backward integration.
· With above investment arguments, we believed India is on a cusp of a sustainable AC growth and Amber to be the prime beneficiary for years to come. We still hold the stock in our portfolio at this point.