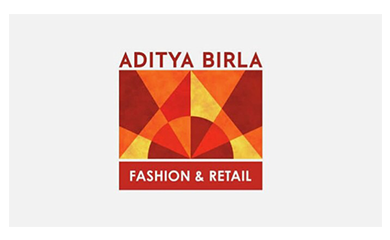 Date: 21 Mar, 2022
Aditya Birla Fashion Retail Ltd — Bet on revival of economy and bounce of retail consumption from covid lows.
Aditya Birla Fashion Retail Ltd (ABFRL) is our bet on revival of economy and bounce of overall retail consumption from covid lows led by unlock across various states. Their dominating brands in apparels under Madura and its value & fresh offer under Pantaloons shall ensure faster recovery led by consistent execution across all segments, strong brands and top management team structure. This was picked by our fund Rockstud Capital Investment Fund Series I around Rs. 200–220s and we are currently a +15% returns on it over a +7 months' time.
Company Brief — Aditya Birla Fashion Retail (ABFRL) was formed from consolidation of branded apparel business of Aditya Birla Madura Fashion, its subsidiary Pantaloons Fashion Retail Ltd (PFRL) and Madura Fashion & Lifestyle (MFL) in May 2015. MFL consists of their flagship brands like Louis Philippe, Van Heusen, Allen Solly, and Peter England with fast fashion brands such as Forever 21(exclusive online and offline rights in India) and People. PFRL offers value fashion in ethnic, formal, casual, and activewear for men, women and
kids. Lastly, its third segment consists of innerwear, ethnic space (acquisition of Jaypore and investment in Shantanu and Nikhil), and other global brands comprising Hackett, Ralph Lauren, and Ted Baker, etc.
ABFRL's business presence lays across entire spectrum of customers from value to luxury
Why we bought — Apart from financial parameters that we run across on quant below are some of the highlights which caught our attention for our investment.
· Firstly, Madura Fashion Lifestyle business sails on stable momentum — Madura's Lifestyle segment consists of brands in sub-premium to the premium range in men's wear such as Louis Philippe, Van Heusen, Allen Solly, and Peter England. ABFRL implemented 12-season model i.e new collections and designs every month against earlier 4-season model, which is likely to benefit Madura and its distributors as it reduces the lead time significantly and add constant freshness in collections. Their adoption of e-commerce early on provided immense growth opportunity to the ABFRL. The management expects E-commerce sales to grow by ~100% and contribute ~ 15–18% (8% FY20) to FY22/23 revenues. The pace of store expansion is likely to pick up pace after rationalisation and closure of stores undertaken during the last 2 years thereby improving the network quality. Company is likely to add ~500 stores (net of closures) in the next 2 years with average gross store addition of 250 stores annually. Most of the store additions are expected to be franchise-based, leading to minimal Capex requirement.
· Secondly, turnaround of Pantaloons business — ABFRL has remarkably turned Pantaloons into a value fashion proposition from a premium brand when it was a part of Future Group. However, Covid-19 has again de-railed the process in the short term. The company is focusing on increasing its private label share to 70% from 45% in the next two years. Gross margins on private labels can be 10–15 percentage points higher than those on third-party brands, and hence a steady increase in the proportion of its private label will drive margin improvement. We note that Pantaloons EBITDA Margins could normalised back to 6–8% over FY22–26E period. The next set of stores expansion for Pantaloons is from Tier II/III cities where aspirations and income levels of the consumers are changing. India is expected to add about 140 million middle-income and 21 million high-income households by 2030. This coupled with the growth in internet penetration will truly help Pantaloons capitalize on the changing demographics in non-metro cities.
· Thirdly, other businesses & fast fashion segment provides holistic apparel offering — Other businesses comprises of athleisure/innerwear and luxury brand businesses. Company looks to benefit from its strong set of brands through cross sell opportunities starting with Van Heusen for its inner wear business. Innerwear business will recover relatively faster than other apparel categories in Covid-19 times on account of rapid growth in athleisure with consumers spending more on clothes to be worn at home. For its Ethnic brand, ABFRL has entered into multiple partnerships with Shantanu & Nikhil, Jaypore, Sabyasachi, Tarun Tahilliani and Masaba Gupta.
· Fourthly, deal with Flipkart and Right issue removes its debt overhang — ABFRL's mounting debt of Rs 3,159 crs in H1FY21 was anchoring down its performance which was worsened with Covid-19 disruption. However, it raised funds cumulating Rs 2,500 crs via Flipkart infusion of Rs 1500 crs and the right issue of Rs 1,000 crs, reducing the debt burden and lowering the interest cost. Flipkart's infusion will help the company to 1) Reduce debt levels, 2) Boost e-commerce sales through Flipkart's online platforms, 3) Boost omnichannel growth 4) Flipkart could access ABFRL's wide store network, especially Pantaloons, to drive its private label sales.