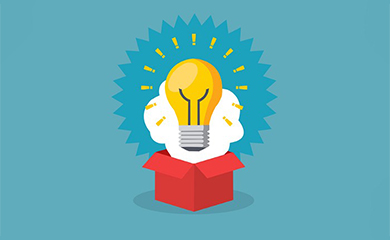 Date: 16 Aug, 2021
A start-up that envisions capturing the market and establishing itself as a brand in its niche needs to have a comprehensive, extensively researched, and well-crafted business plan. The idea of what to include and what to avoid should be clear while doing so. To get investments to come your way, your plan should be nicely packaged and describe your product most appropriately and attractively.
Crafting a business plan can be quite some task requiring lots of research, organization and documentation. Let's have a look at the 10 things to keep in mind while you write the perfect business plan for your start-up.
1. Your product
Every start-up that sets to write a business plan must know everything, every little detail about their business and product. What do we offer? Who buys our product/services? What benefits do our product offer? What is the USP of our product that can help it stand out from the crowd?
Your business/product is the first and the most important thing that you need to know everything about.
2. Research
Deep market research is essential to get the exact idea about the needs prevailing in the market, finding the right market for your product and making changes to your product/services accordingly if required.
Whether your product/service is really needed or not can also be answered by a conducting thorough market research.
3. Market Compatibility
When you pitch your idea in front of an investor, the only condition he's going to put his money and expertise on your start-up is when your business model caters to the need of the market and is not merely technology-driven or service-driven.
Document the possibilities of having a good market for your product that has the potential to reap benefits and witness your business plan being investment-ready.
4. Analyzing competition
If you have a start-up idea or a product that's not 100% unique, it's a necessity to analyze all your competitors in the market and scrutinize all the pros and cons of their business model and make changes to yours accordingly.
Customers are only willing to pay for your product if it provides them with some value that your competitors don't. So, look for and build upon your USP.
5. Proving your claims
Once you're done with analyzing the market, confirming the niche for your start-up to make profits in, it's time for you to specify the potential customers or users of your product/service in the given market.
Projecting the acceptance rate of your product in the market and its estimated profits in a certain give time is the best way to prove the practicality of your start-up's vision.
6. Development strategies
Creating a design and development strategy for your product/service to go in sync with other aspects like marketing and profit optimization.
Such well thought out strategies conveys a sense of professionalism to the investors looking for start-ups with great expertise and an organized and talented team.
7. Operations plan
A start-up needs to ensure that its operations plan are perfectly documented and the various departments of the start-up have been assigned their roles and responsibilities.
The operations plan helps investors to understand the workings of the start-up and how they plan to operate on a day-to-day basis. The management of the company shows how productive and profitable it can turn out to be.
8. Cost estimation
No matter how great an idea is, if its implementation isn't financially viable, it's next to impossible to pull it off in the long run. Thus, a detailed cost estimation of operations, product distribution, marketing, etc is a must to avoid taking decisions that can jeopardize the company's financials.
Thus, hiring an accountant or people with similar expertise to give a detailed look at your cost estimations can help build a sustainable business plan.
9. Reassure your investors
A business plan must satisfy the doubts and concerns of the potential investors who may plan to invest their money and provide valuable expertise for the company's growth.
A business plan must make financial projections based on actual marketing data because the investors are very thoughtful about it. The plan should also clarify to the investors how and when they can liquidate their holdings. Satisfying these concerns helps the investors to build trust in the start-up.
10. Reviewing the plan
No plan, no matter how carefully drafted can be perfect and thus requires systematic revision and updating.
The start-ups must keep looking for loopholes that can be amended to ensure smooth operations and better results. This is a continuous process that requires time and effort but pays off in the long run.
The importance of a perfectly defined and implemented business plan can work wonders for a start-up that has the vision to invade and make the most out of the market.
If you ever plan on sitting down with your team and drafting the perfect plan for your business, feel free to come back to the blog. Let's hold our entrepreneurial spirits high!
You can write to us on contact@rockstudcap.com or visit www.rockstudcap.com